Re-imagined Ring Set
I melted the gold down from the original ring and created materials to make this minimalist ring set.
The new set of rings is light weight and easier to wear.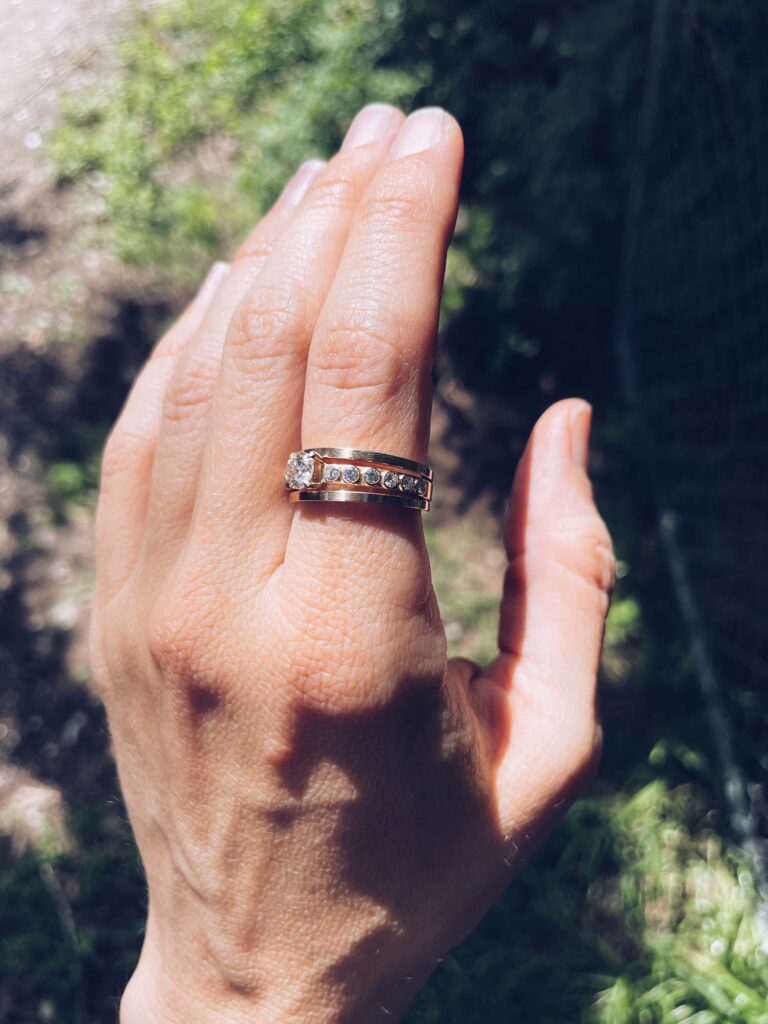 The original ring.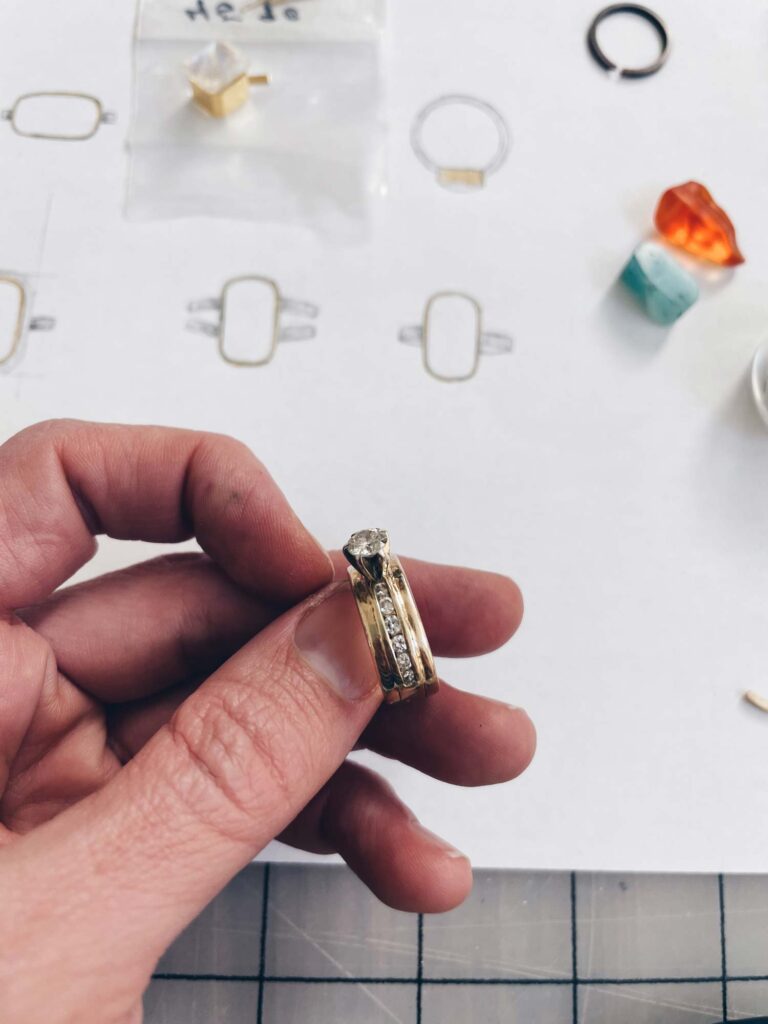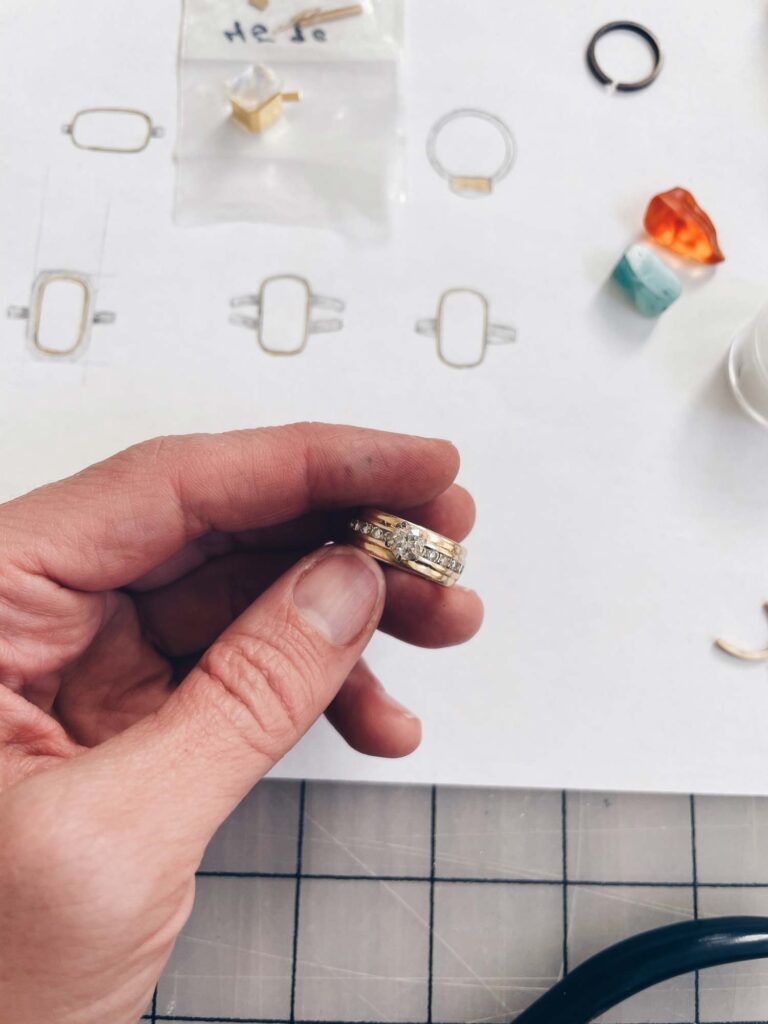 Taking apart the ring to remove the small diamonds.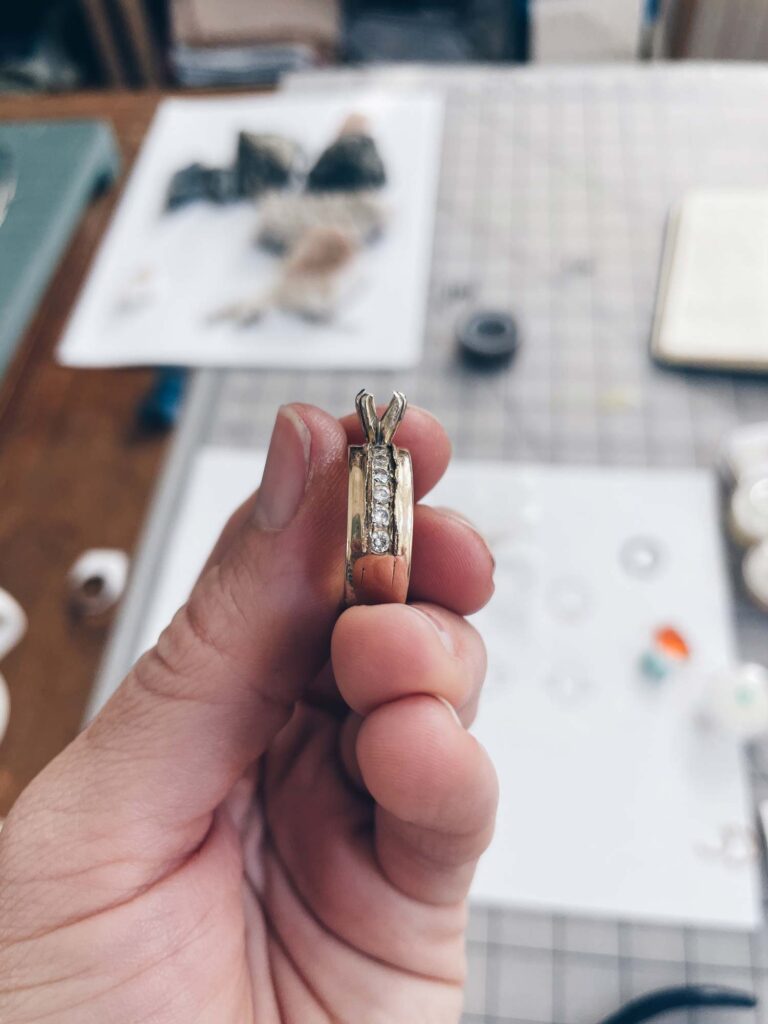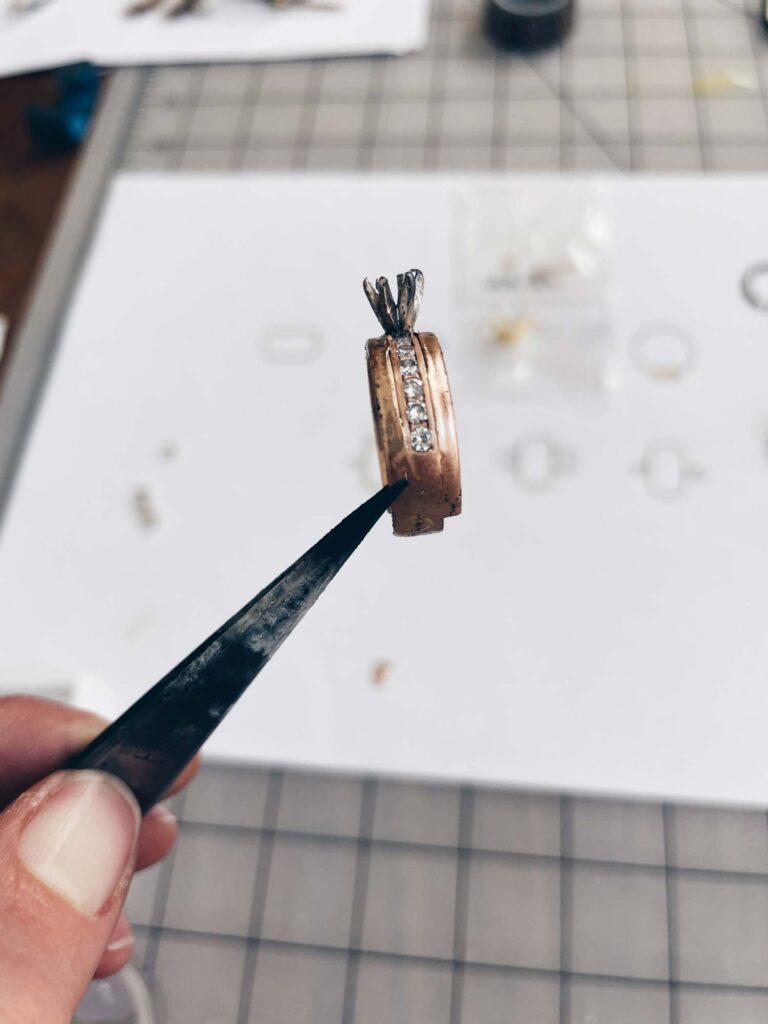 Melting gold, rolling out wire.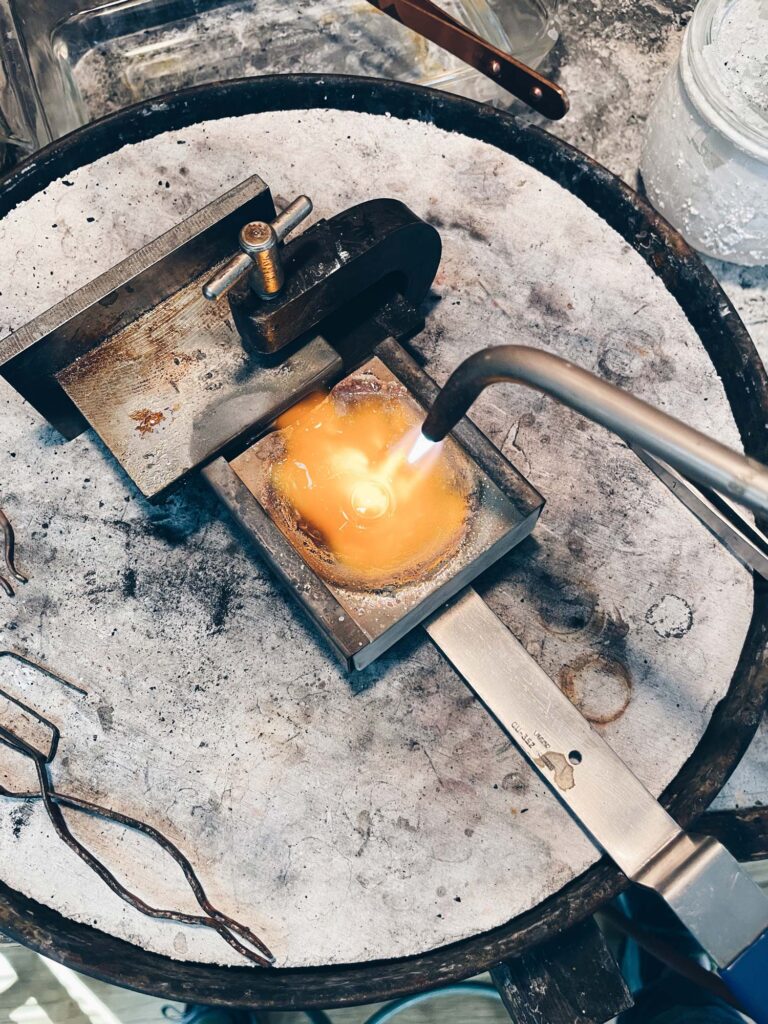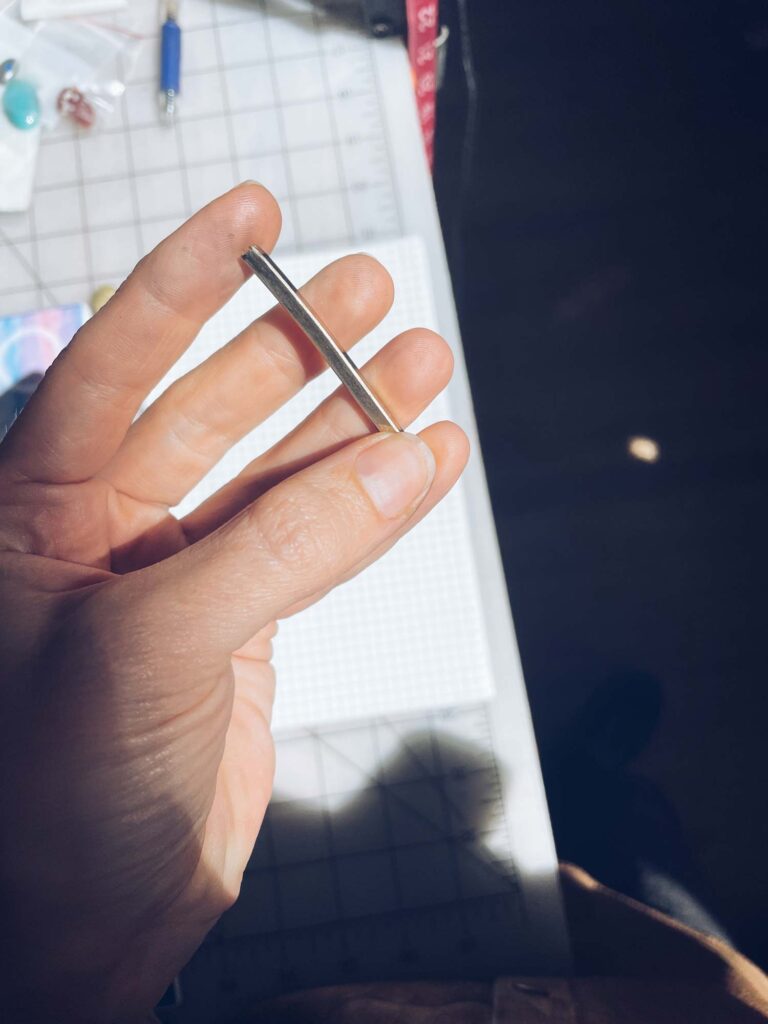 The new ring set
A low profile, minimalist engagement ring with two narrow wedding bands.