Mother's Ring
Children's name circle the outside, and the parent's names are close to the center eye. The names are cut into the 22k gold showing the oxidized black sterling silver.
22k yellow gold and sterling silver bi-metal.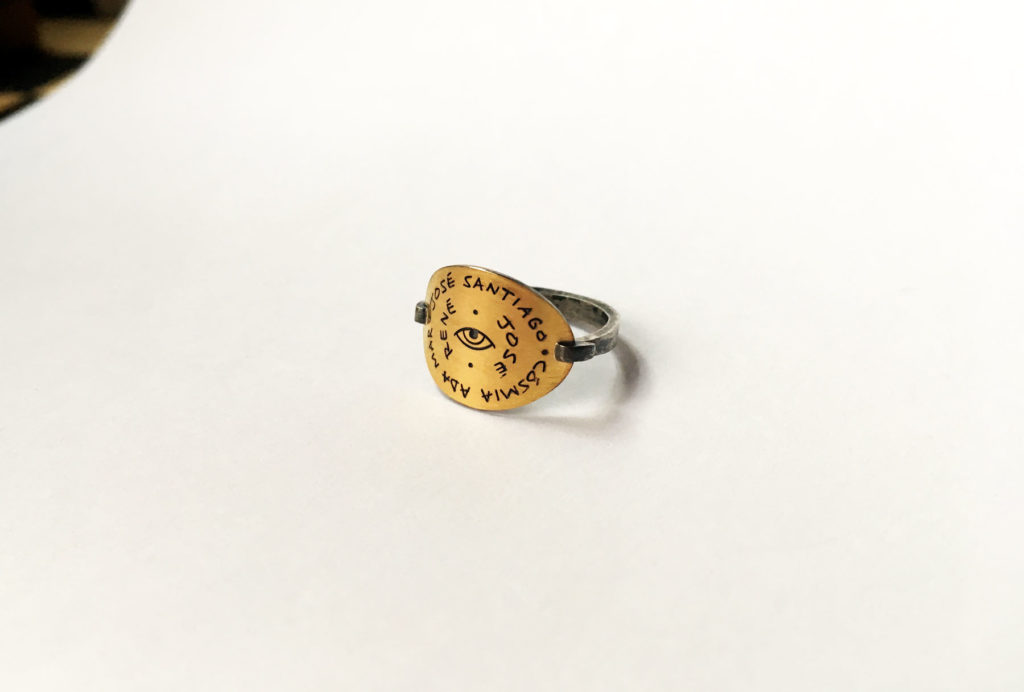 Black and Gold: Creating Contrast with Oxidation
The bi-metal is a thin layer of 22k yellow gold bonded on sterling silver. The names and design were laser cut through that layer of gold, exposing the sterling silver.
This allows the liver of sulphur to oxidize the exposed sterling silver to color in the design a deep charcoal, almost black color.