Mourning Pendant
Mourning jewelry is intended to remind the wearer of their love for the lost person or pet.
This pendant contains the fur of a lost pet, Sprouts.
18k royal yellow gold
6 garnets
Clear quartz
Fur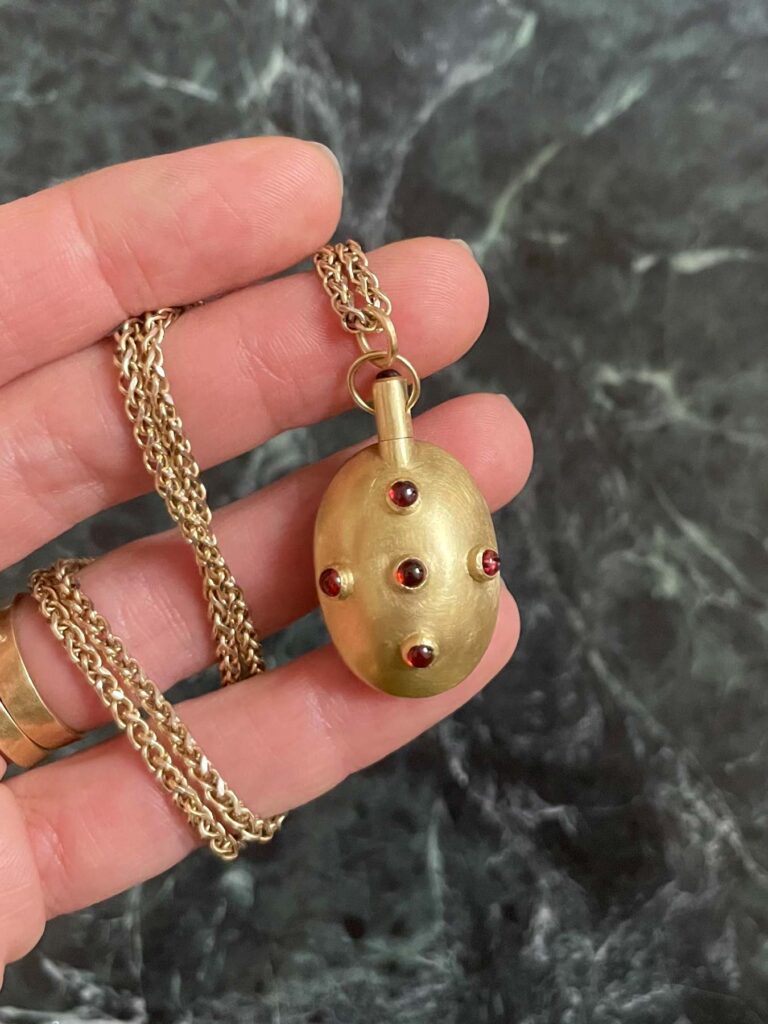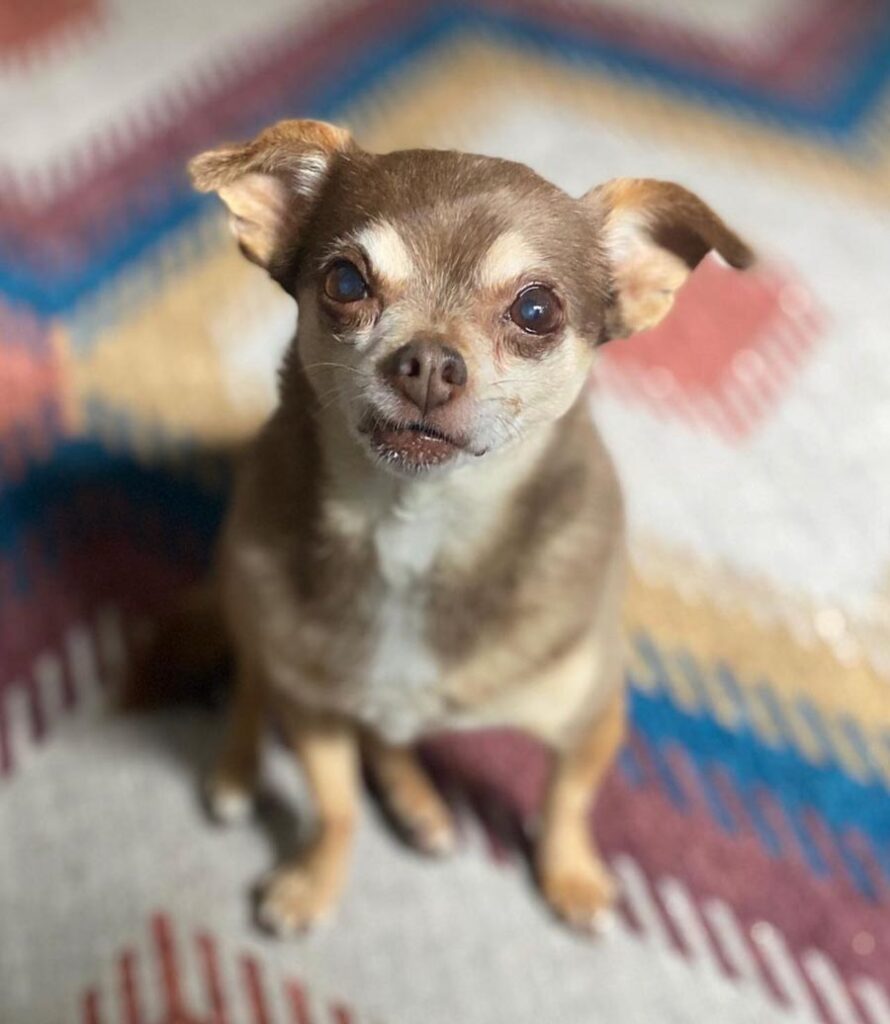 "Sprouts was my first dog and my little shadow for 16 years. She was with me for several major milestones: graduating college, defending my thesis for my Master's degree, meeting my husband, and our wedding day. Sprouts was known for her strong opinions and her bunny-soft fur that repelled water like a little goose. I miss her every day.
My husband surprised me with this mourning pendant for my birthday and it is the most special gift. Chelsea took such care to create a stunning way for me to keep Sprouts with me- each detail is thoughtful and lovely. It's a timeless piece that I will carry with me for the rest of my days." 
Flip the pendant over to see each side.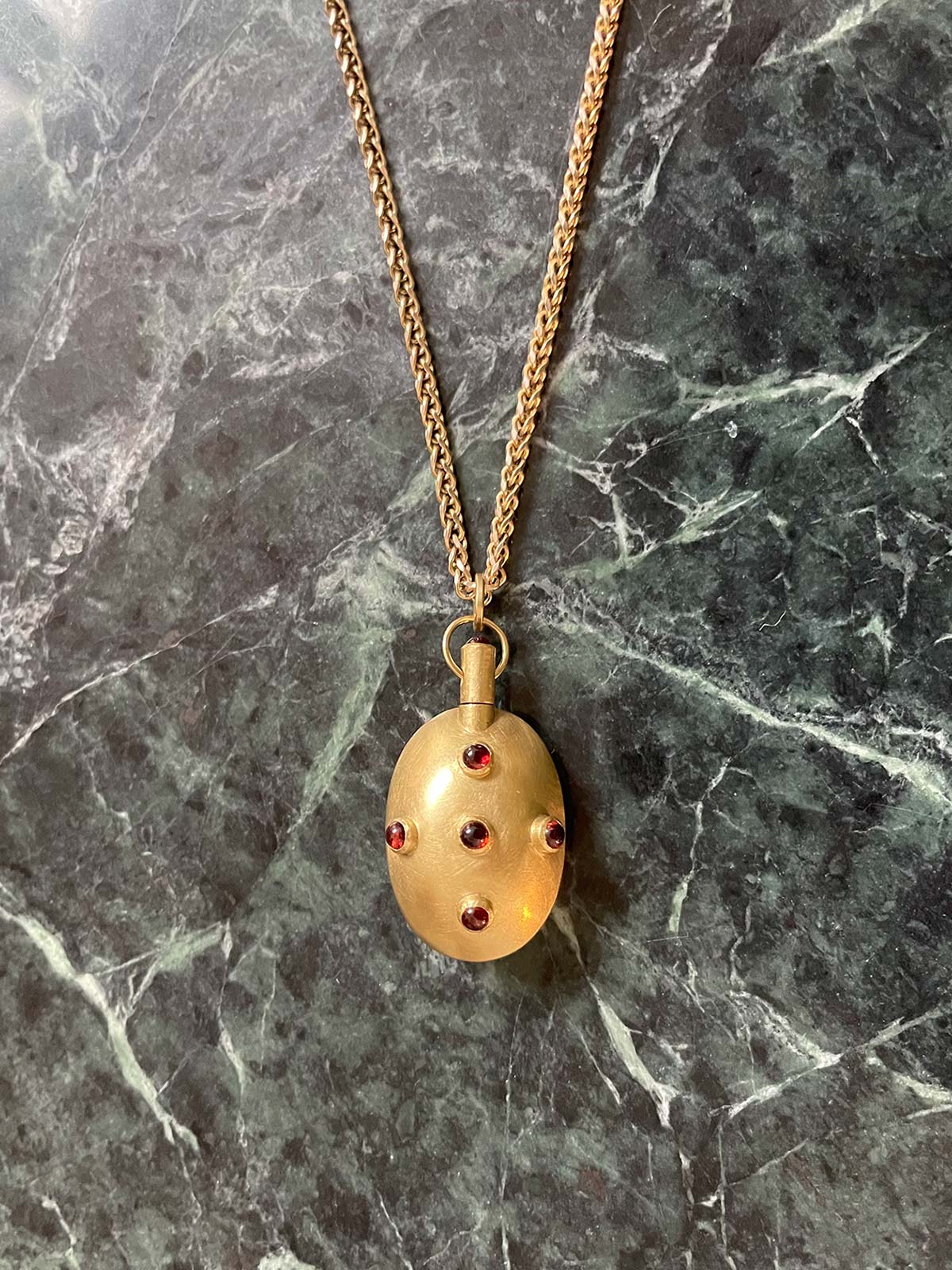 On the hollow formed gold side, 5 garnets are bezel set on the gold side of the pendant.
The fur is contained inside the hollow formed gold.
A clear quartz is bezel set, locking in and magnifying the fur.
The pendant spins freely on a pin and tube that is riveted inside the pendant.
1 garnet is set in the top of the spinning tube.