Simple, modern jewelry crafted with artisan techniques.
Using simplicity as a constant, I make classic pieces that bond form with function, and hold longevity in their designs.
Collections include ready-to-wear, one-of-a-kind, and custom jewelry designs.
Each piece is handcrafted in Austin, TX.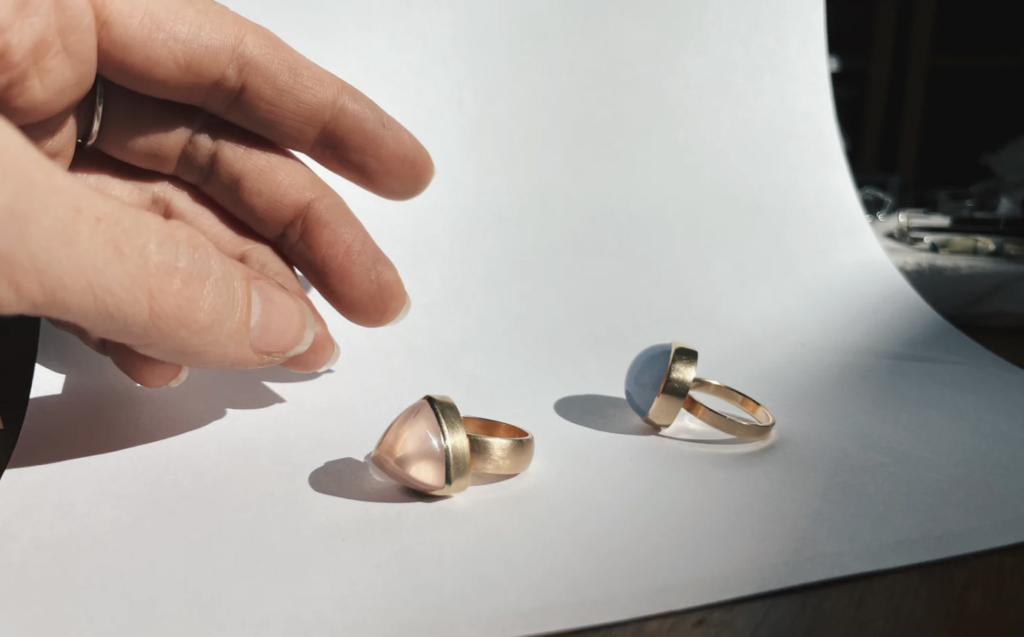 Goldsmith & designer.
My goal as a designer/creator is to make beautiful pieces that connect with the human experience
I've been making jewelry for 11 years in an apprenticeship style workshop with master jeweler, Robert Weaver.
I love creating one-of-a-kind pieces and limited batch collections. I work primarily with yellow gold and natural gemstones.
I would love to work with you on a custom piece.
Connect with me → hello@chelseajones.us