Re-Imagined Heirloom Diamond
A minimalist setting for a beautiful 1.15 carat heirloom diamond.
14k white gold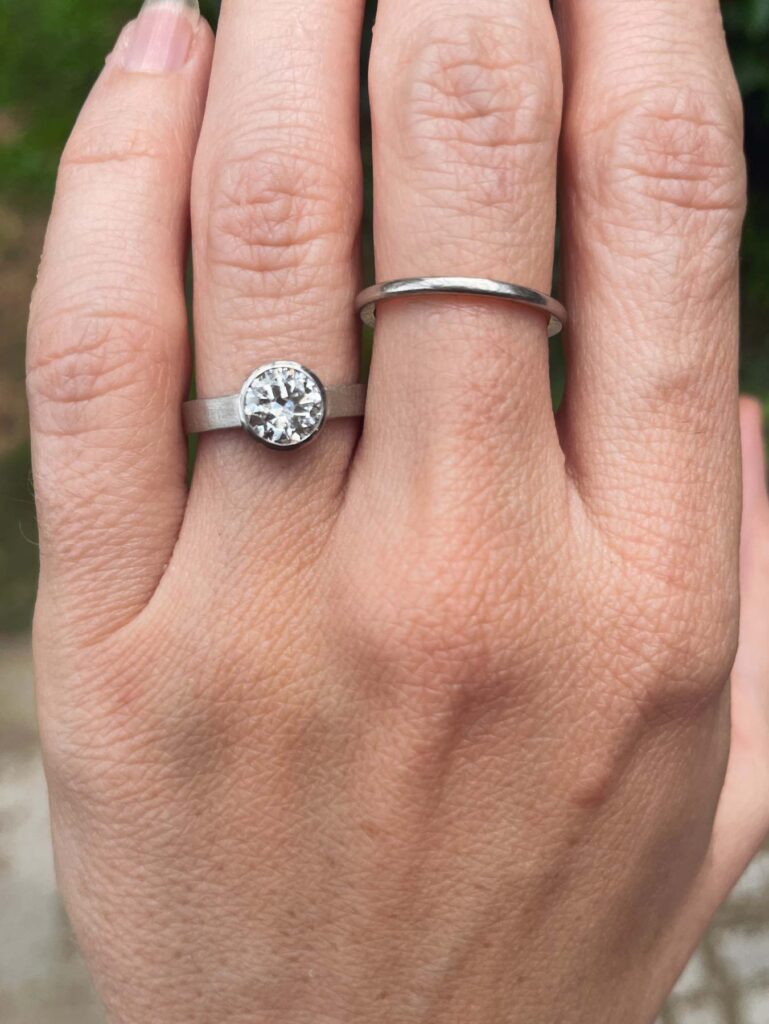 Simplifying Style
Sometimes an heirloom doesn't fit your style – designing a new ring can allow you to honor that heirloom stone in a ring you love and want to wear every day.
This re-imagined heirloom ring fits the style of its owner – its minimal, low profile, allows her to wear it comfortably while working with her hands.