Recycled Gold
Re-imagined Heirlooms
A custom piece of jewelry that fits your style and honors the past.
Using the gold or stones from unworn jewelry, we can create a piece that you love and wear every day.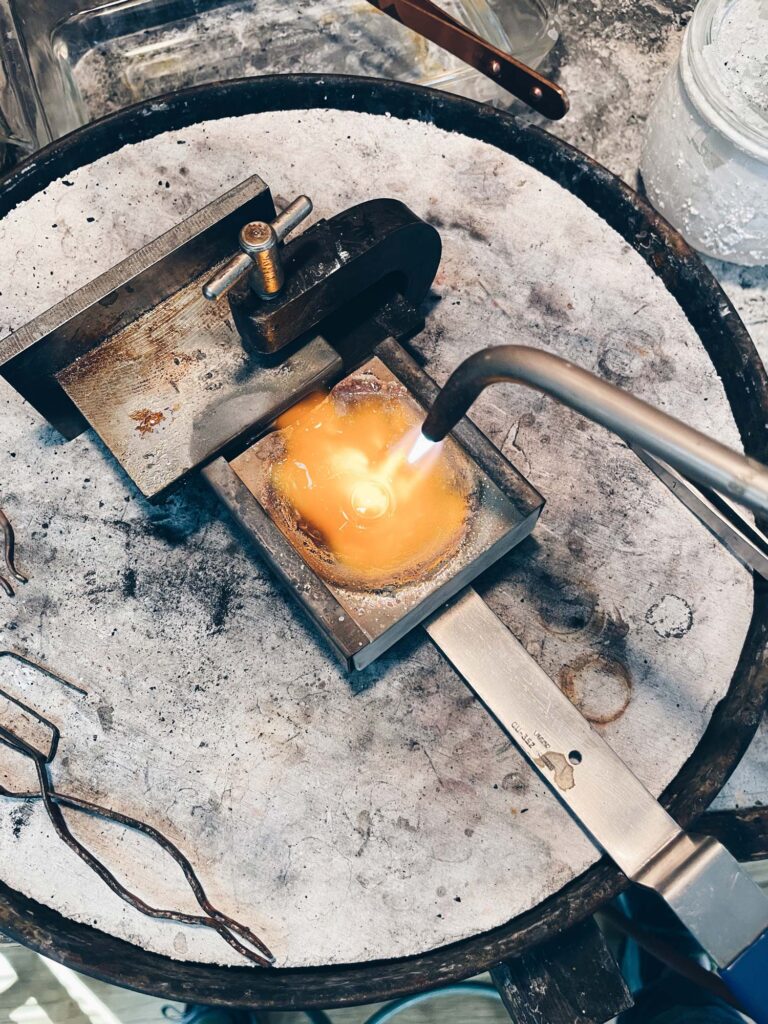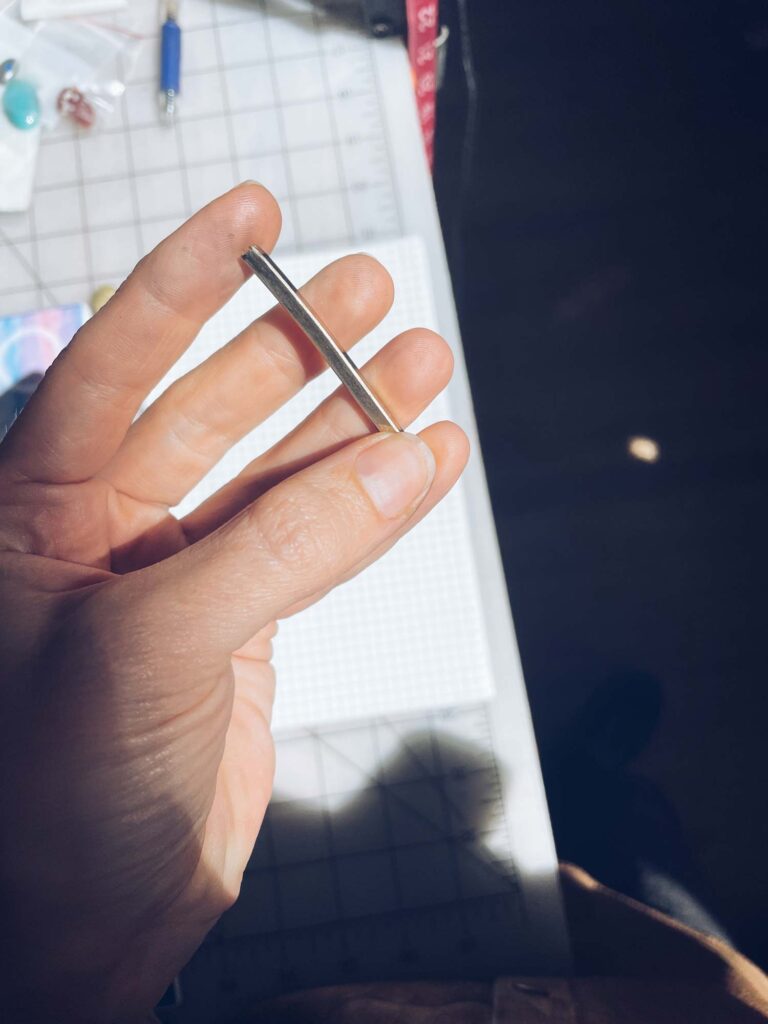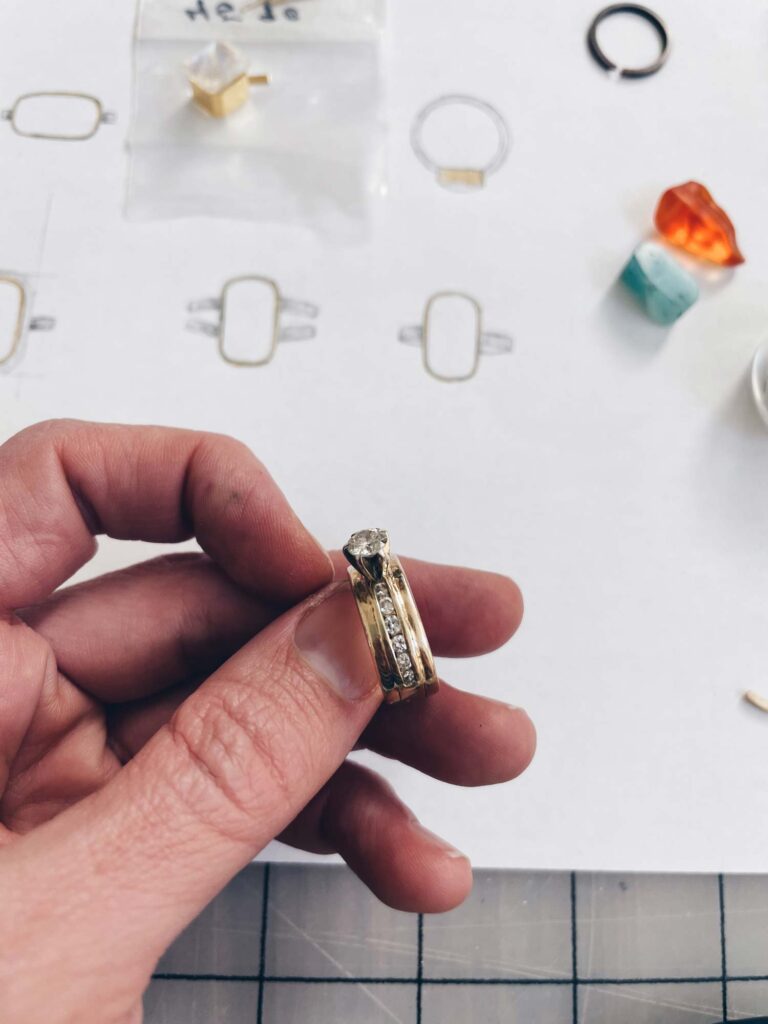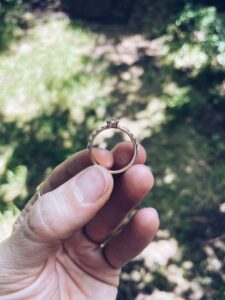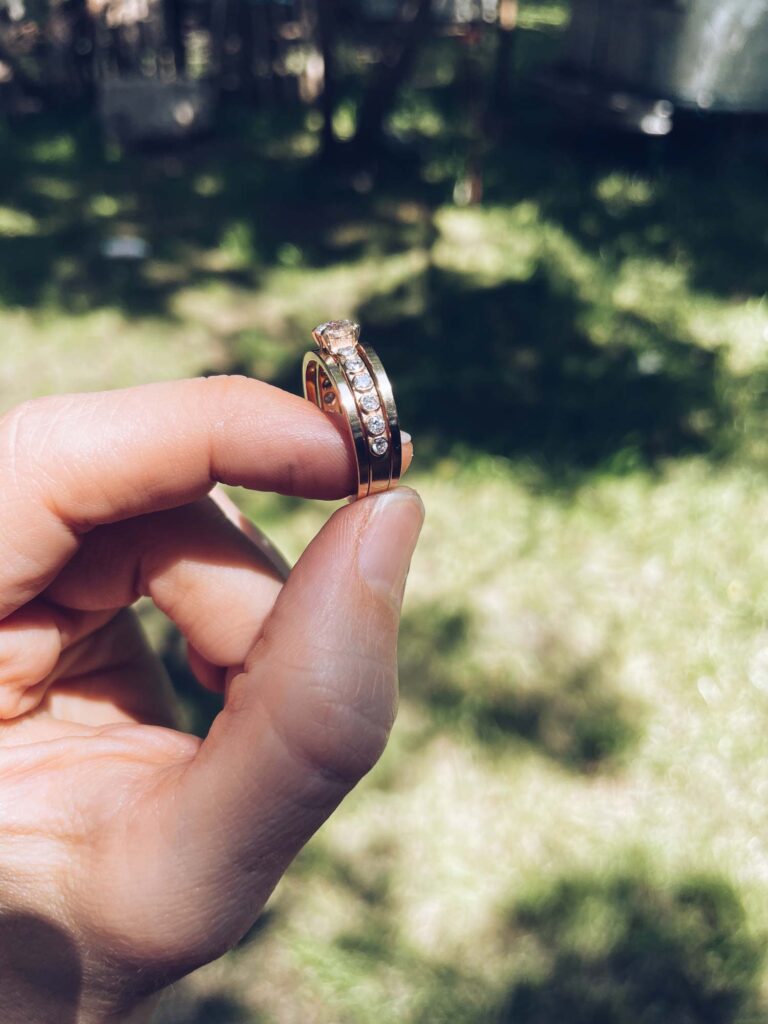 Redesigned ring set
Before and after of a ring set that was redesigned to be a lower profile and easier to wear.
The original wedding bands had been soldered onto the engagement ring making. This ring was melted down and reworked to create three separate rings that feel lighter.